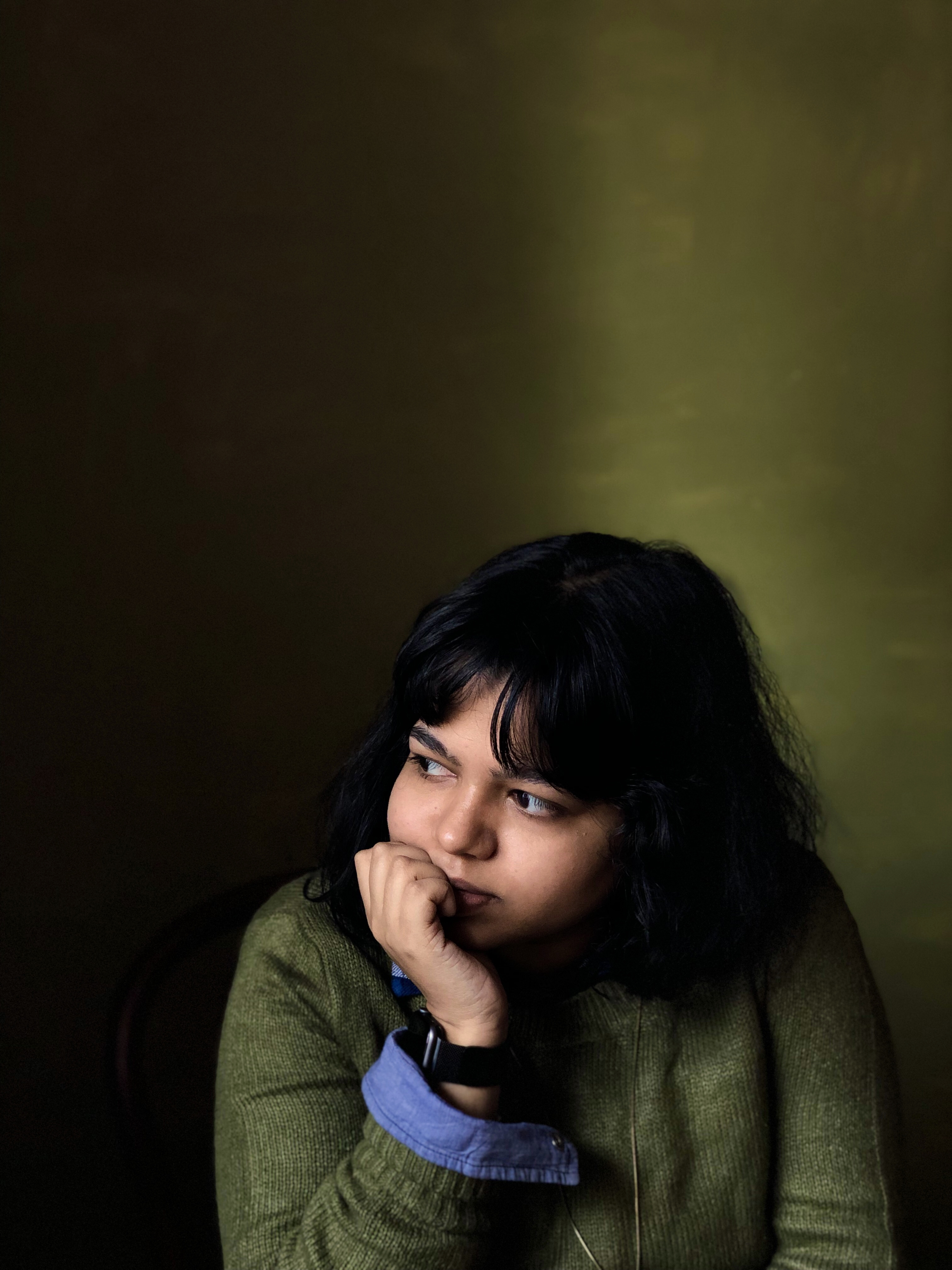 Uma Damle is a photographer and filmmaker living and working in New Delhi, India.
Uma took to the theatrical narrative of fashion photography while pursuing a bachelors degree in Fashion Communication at National Institute of Fashion Technology. In 2015, she was awarded two prestigious national scholarships to study a fully funded MA in Fashion Photography at the London College of Fashion.
She is drawn to the uncanny and unusual in an otherwise humdrum universe. She likes to dream up realities which are different from the one we inhabit in a delicate yet significant way and finds constructed imagery to be the ideal medium to bring these visions to life. While fashion photography is her speciality, she also enjoys shooting food and portraiture and experimenting with moving images.
Uma is also a trained Hindustani Classical vocalist, illustration enthusiast and a lazy writer.
British Council-Goa Education Trust Scholarship for Higher Studies
July 2015 – Full Tuition scholarship awarded or pursuing an MA at London College of Fashion
J.N Tata Endowment
September 2015 – Awarded a scholarship worth £6,500 towards maintenance while pursuing an MA in London
Sir Dorabji Tata Gift Scholarship
March 2016 – Awarded a scholarship worth £10,000 towards maintenance while pursuing an MA in London
Painted from Memory, Chennai
July 2018 – Solo Exhibit
Lost in Translation, London
February 2017 – Group Exhibit
London Short Film Festival, London
January 2017 – Group Showcase
Mirrors and Windows, Paris
March 2016 – Group Exhibit
Story of the Creative, New York City
September 2013 – Group Exhibit
Vogue Italia, Grazia, Elle, Cosmopolitan, Verve, HUF Magazine, WRPD Magazine, Pigeons and Peacocks, Ignant, currentMood Mag, Elegant Magazine
CREYATE, McCann, Eka Co, Haldiram, Au Bon Pain, Vidal Sassoon Institute London, Kanakavalli, Nicobar, Savoire Faire, Three Clothing, Iqrup + Ritz